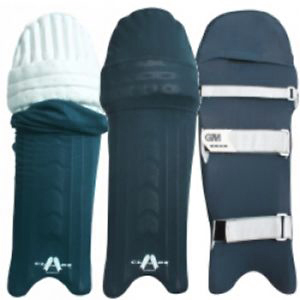 Batting pads are the player's equipments for protection. The cricket batting pads are definitely not an optional piece of equipment. It protects your leg from being hit on by cricket ball thrown by opponent team.
How to select the right batting pads
In selecting the right cricket batting pads for you, it is crucial to take into account the number of factors like weight, range of movement, comfort and durability.
Marks of good padding
Cricket batting pads are usually come up with  7 different features. Each of these features offer varying levels of comfort, protection, and durability depending on the materials. Sometimes, there are some complexities in regard to the construction.
Check here the a variety of features and see how the variations may influence the batsman.
Face
The face of cricket batting pads that takes up the major part outside of it is generally built up with a number of vertically separated sections which allows the pad to wrap up around the lower part of the leg. It makes the movement of the cricket batting pads easier,
These vertical sections allow the pad to wrap around the lower leg, making the cricket batting pads easier to run with and avoid interference with the bat or gloves. Traditionally,  each part comprised of a cane shaft for stiffness with  padding materials to proceed as shock absorbents.
Knee Roll
The knee roll of a cricket bat pad has double main purposes. Firstly,  to offer better protection around the susceptible knee joint,  and secondly to allow the pads to bend in conjunction with the leg. In order to achieve this, the knee roll is alienated up into the horizontal sections, which unlike the face don't usually add in a rigid material but do embrace the stuffing material.
Top hat
The top hat area is on the cricket batting pad above the knee roll. It serves to protect the lower thigh from the impact of the ball. The area having more muscles to protect the bone,  the top hat tends to give partial protection in comparison to the other areas.
Straps
The traditional pads were worn with leather straps with metal buckle. It was secured to the leg, which proved weighty on many occasions and uncomfortable also.
These times Modern batting pad straps are made with cushion, and much wider. The use of Velcro provides a safe and relaxed fit. Most pads still feature three straps, even though some brands have two in more recent years.