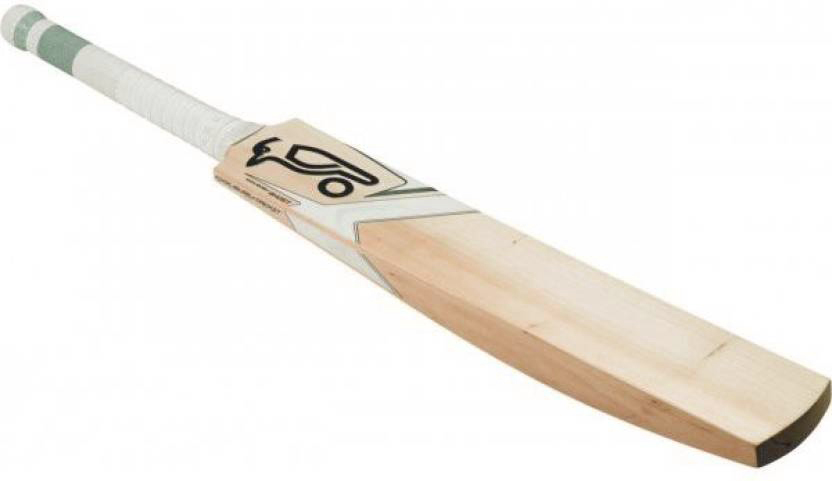 The cricket bats are the specialized gear that is used by the players.  These come in different sizes, but never cross 38 inches in length 4.25 in width. The bats are made for a different style of play.
Four types of cricket bats that you can purchase:
 English Willow
Kashmir Willow
Softball Cricket bats
Training Cricket Bats
 English Willow bats
The cricket bats are made of different woods, but the most preferred is English Willow which is used all over the world for the making of them. It is the only wood that can provide strength and compression needed for the cricket ball. English Willow bats are divided into five grades, the highest grade one is the best quality with the grains.
The top batsmen prefer English Willow as these are famous for its quality and durability, as these bats are much lighter, softer and have best grain quality than the Kashmir willow bats. However English willow bats are expensive as compared to Kashmir willow bats.
Kashmir Willow bats
It is the most preferred wood for the production of cricket bats. In appearance Kashmir willow is brownish in color,  whereas English willow brownish color much whiter in color.
As by their name Kashmir willow, come from India as well as from Pakistan, and made in the regions of Jammu and Kashmir.  It is mostly found in northern India. However, in this region, teak and Saal wood are also used for making of bats. Kashmir Willow bats are handmade and are very expensive.
Softball Bats
Softball cricket bats are used to play softball or a tennis ball. The softball cricket bats are named because the ball is made of soft rubber . They are made up of good quality wood or fiber to play with softball or tennis ball. However, they are different as compared to the professional cricket bats.
Training Cricket Bats
Training cricket bats are a specialized cricket equipment to improve and help you to practice your cricket skill. There is no particular piece of wood in the manufacturing of these cricket bats. Training cricket bats can be Kashmir willow or English willow. These bats are used only for training purpose.