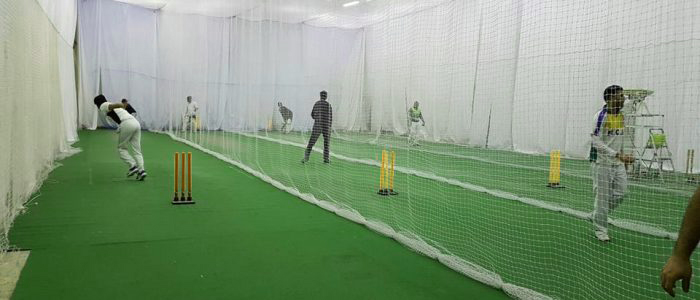 The moving from indoor practice to outdoor pitch is one of the biggest problem in cricket.  The differences  is so huge that many players hate to practice indoor as it makes them shaky rather than steady. They prefer no training than to have indoor training.
Why it happens?
Most of the time it is due to variation and lack of adaptation. But if you spend 8-12 months in indoor practice, you would have adapted to the change. You would have started quite differently.
Here are some of the differences
The indoor run ups are shorter pace than the outdoor length that suggests a shorter pace than the out door.
The ball swing more in indoors, that suggests that the bowlers need to adjust more.
The ball turns less and the spinner needs to adjust the space and the line.
You tend to need to bowl in spells, but in turn makes the finding rhythm harder.
The batsman attack more, finding a realistic line and length more difficult.
The impact is greater on the knees and ankles, which means that you can bowl less and need more time to recover. The risk for being injured is higher.
So, if you bowl out swing, your indoor back of length ball pitching on middle, and leg and hitting off stump becomes an out slow short ball down the leg side.
The similarity   
The time of bowling becomes faster and bowler throws from the yard over the crease line.
You can't bat for a long time and when you do it against the variable bowling.
Is fixing the indoor net practice possible?  
Yes the problem can be fixed. Primarily, it is all about attitudes. The indoor net problems must be seen as a challenge to overcome them instead of taking them as an insurmountable barrier.
Once you go outdoor, it is better not to go indoor again. There are many ways to manage the problem,  but the most important is adaptability.