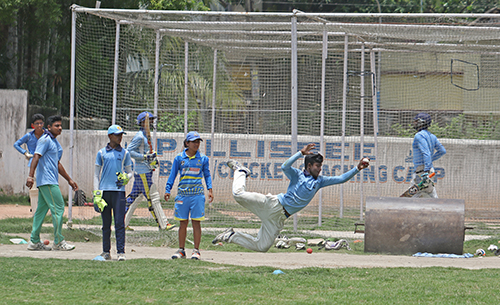 Wishing to join a Cricket Coaching Camp and getting yourself admitted is not the solution of your getting right direction to be an efficient player. You need to choose the right cricket academy. It is very important. Before you select a right cricket coaching camp, you need to focus upon a few matters which includes:
Location  
The academy needs to be near your place, or else it would sheer waste of time in travelling to reach the academy. Though few exceptions are there where the trainees had to travel 50 Km to practice daily. Preferably your academy should be near so that you can carry out without wasting your time and energy.
Coach
Every cricket Academy must be instructed and supervised by the  dedicated & experienced coach  who gives his 100% to the trainees impartially. If your coach played a good level of cricket, then it would be a bonus.  But don't make good Level of cricket compulsory as there are lot of coaches who did not play any Big cricket but groomed a lot of International players.
Facilities
Lots of things need to be there in the Cricket Coaching Camp,  but a Net with cement or turf wicket must be there in the academy. So if you are bowler you can do bowling and if you are a batsman you can do a drill and batting session and a fielding area, because without good fielding skill you can't play  eleven.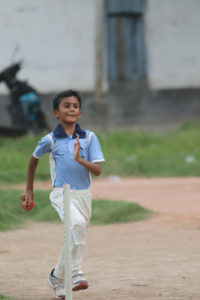 Timings  
Most of the academy starts practice at 7:00–9:00 am and 4:00–6:00 in the evening. And some of the academy, again practice in the morning only and some again only in the evening.  You have to choose  timing that suits your other schedule. The regular players always boost up themselves.
Participating in match
It is very important to participate in the matches to judge your performances because most of the time players always can't perform in the matches as good as  in nets. Since performing in the matches is the ultimate goal of training, the match performance should be the primary objectives of the practice sessions. So getting an opportunity for match playing is a significant factor.
Never be crazy for admitting into Cricket Coaching Camp till you get the best one which includes all the necessary things discussed here.