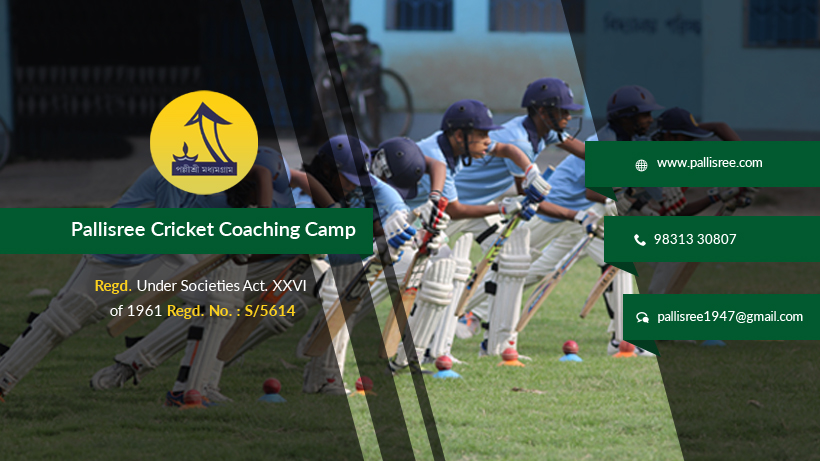 If you are looking for the best cricket academy in Kolkata or near Kolkata for your child, here is a list of some of the top 5 cricket academies in Kolkata. Here, the players get the right attention and guidance, care and coaching in a similar way.
List of 5 best Cricket Academies in Kolkata
Pallisree Cricket Coaching Camp
Pallisree Cricket Coaching Camp, which was set up in 1946 at Bidhanpally in Madhaymgram, in the district of 24 Parganas (n), Kolkata700129. Since 1990, it has developed an extensive range of cricket coaching programs under the patronage of cricket dignitaries for the benefits of individuals, clubs and schools. The camp coaches the young stars using the best and updated methods of coaching to shine them out in the game of cricket.
Calcutta Cricket Coaching Center
It is an age old cricket coaching center in Kolkata and headed by renowned crickers as coaches. All through the year, 3 days in a week, the training goes on here. The focused physical training, and expert technical assistance are the chief characteristics that have put it stand out. It is situated RabindaraSarobar, Southern Avenue, Calcutta-29. Number of Participants is 200 paid trainees along with 100 free trainees.
Sambaran Banerjee Cricket Academy
Among most successful and premier cricket academies in Kolkata, the most noted is the trains by the noted coaches like Sambaran Banerjee (Director), and other renowned coaches. The training timing and duration in the Academy are 7 to 9, 9.30 to 12 noon, 1.30 pm to 5 pm, throughout the year. Focusing physical training with the technical assistance is the important characteristic of the academy. It is situated on Mayo Road, Maidan, Calcutta-700016. The number of Participants is 350.
Bournvita Cricket Academy
It is another important name name among the famous cricket coaching centres in Kolkata. The name of the Academy is linked with the expert coaches like Arun Lal, Gopal Bose, Moloy Banerjee, etc. The training continues throughout the year, 3 days in a week. The young talents also train here. It is located at Mayo Road, Maidan, Calcutta-700016.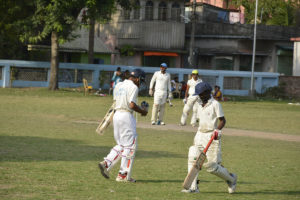 Belgachia United Club
It has a long standing tradition of making stars silently all through the history. in its history. Pranab Nandi is the main coach here. The facilities in the Belgachia United Club cricket coaching center include physical training, lawn wicket, concrete wicket as well as matting wicket. It is situated at 58/1A, Anath Nath Deb Lane, Calcutta-37.
There are lots more here and there far and near you. All are not equally competent to make a future cricketers. When decided to admit your kids to a cricket academy, it must be ahead of others in every respect, including the latest technicalities of cricket world.