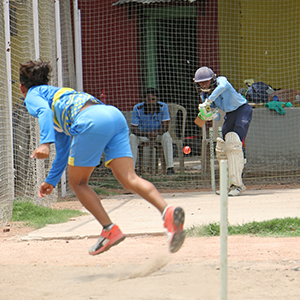 There are lots of cricket coaching camps, big and small in Kolkata, among them  6–7 are remarkable. These academies are not just registered but are also efficient and capable of transforming ordinary players into some amazing players. But, other side of the story is nearly depressing. There is an acute shortage of good women's cricket coaching camps in Kolkata. There only a few cricket academies in Kolkata which provides the facility for coaching of girls. When girls are taking interest in cricket and also growing in their skills and performances,  it seems that the talents remain undiscovered only because of the fact that there is no cricket academy or coaching camp for the women.
There are, however, coaches who teach women the specific classes. These coaches put in order women specific coaching camps, like the Cricket Association Of Bengal (C.A.B). It has taken the initiative to start and popularize women's cricket in Kolkata.
A number of women are interested in joining and playing this overwhelming game of cricket. But, they don't know how to start and where to go and whom to meet.   Here is a list of just a few clubs and locations in Kolkata where you can find out more information on playing women's cricket in your area.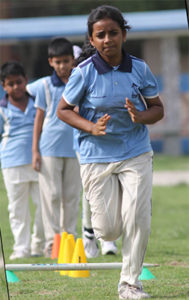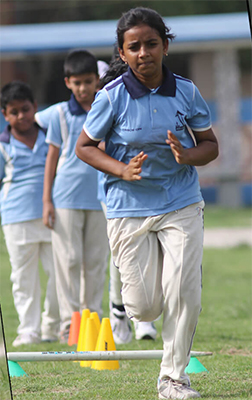 Kolkata Cricket and Football Coaching Club
19/1, Garcha Road, 1st lane Kolkata
Calcutta Press Club, Kolkata
Maidan Tent. Kolkata- 69
Cricket Association of Bengal, Kolkata
Eden Garden, Kolkata-1
Cricket Club of Bhowanipore, Kolkata
1, Nepal Bhattchrjee Street, Kolkata -26
East Bengal Club, Kolkata
Maidan Tent Kolkata-16
ICI, Cricket Training Club, Kolkata
Maidan Tent, Kolkata
Mohun Bagan Athletic Club, Kolkata
C.F.C Ground, Maidan Tent, Kolkata-1
Rajasthan Cricket Coaching Club, Kolkata
Mayo Road, Maidan Tent, Kolkata-16
Town Club, Kolkata
Maidan Tent, Kolkata-16
Wari Athletic Club, Kolkata
Maidan Tent, Mayo Road, Kolkata-69
West Bengal Women's Cricket Association, Kolkata
Netaji Indoor Stadium, Kolkata-1